Introduction to Fighting with the Medieval Longsword (Longsword 101)
Four-week training program
Join San Diego Longsword, Chivalry Today's historical fencing program, for a four-week workshop focused on the basics of medieval swordplay.
Our next four-week workshop meets Thursdays from 5:00-6:00pm on July 7, 14, 21, 28 2022 at LionHeart Academy in El Cajon.
Looking for a new and interesting hobby but not quite up to armwrestling The Mountain or grappling with Conan the Barbarian? No worries! While the Hollywood image of Henry Cavill wielding a 10-pound chunk of steel is an exciting cinematic image (we enjoyed "The Witcher" as much as anyone!) the historical art of fighting with the longsword is surprisingly complex and subtle. The great master of this art stated that the successful swords-person "fights strength with weakness and weakness with strength".
This course provides detailed instruction in the basic elements of dueling/fencing with the longsword - it's a great place for beginners to start their practice of any medieval fencing art, and also an effective way for experienced fencers to get a deeper understanding of basic fencing mechanics.
Longsword 101 is a prerequisite for joining San Diego Longsword's "general training" class, Core Concepts In The German Longsword.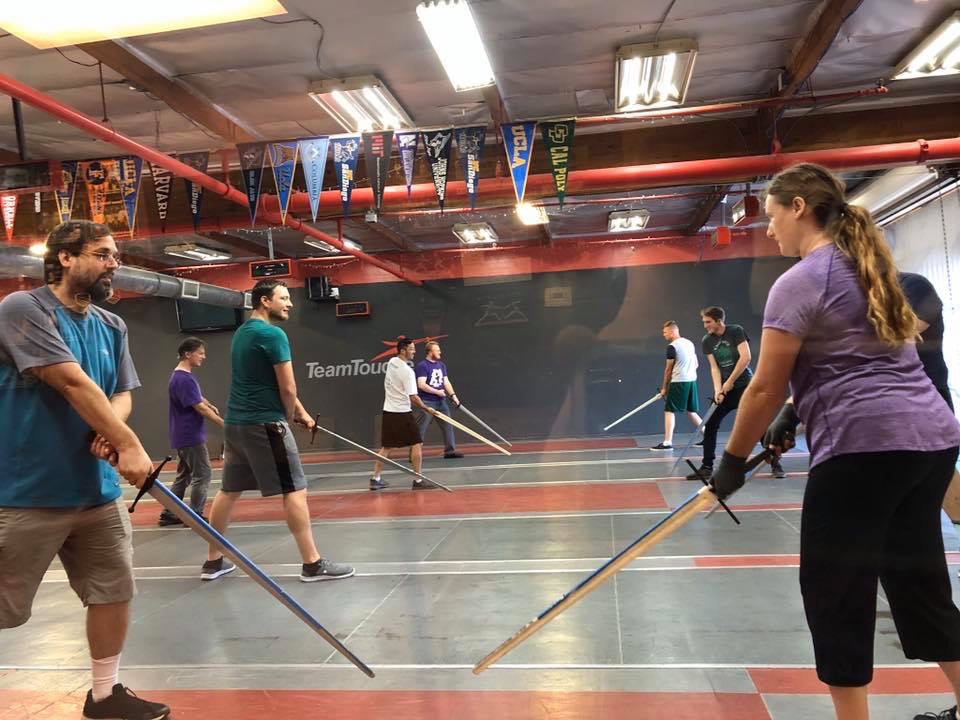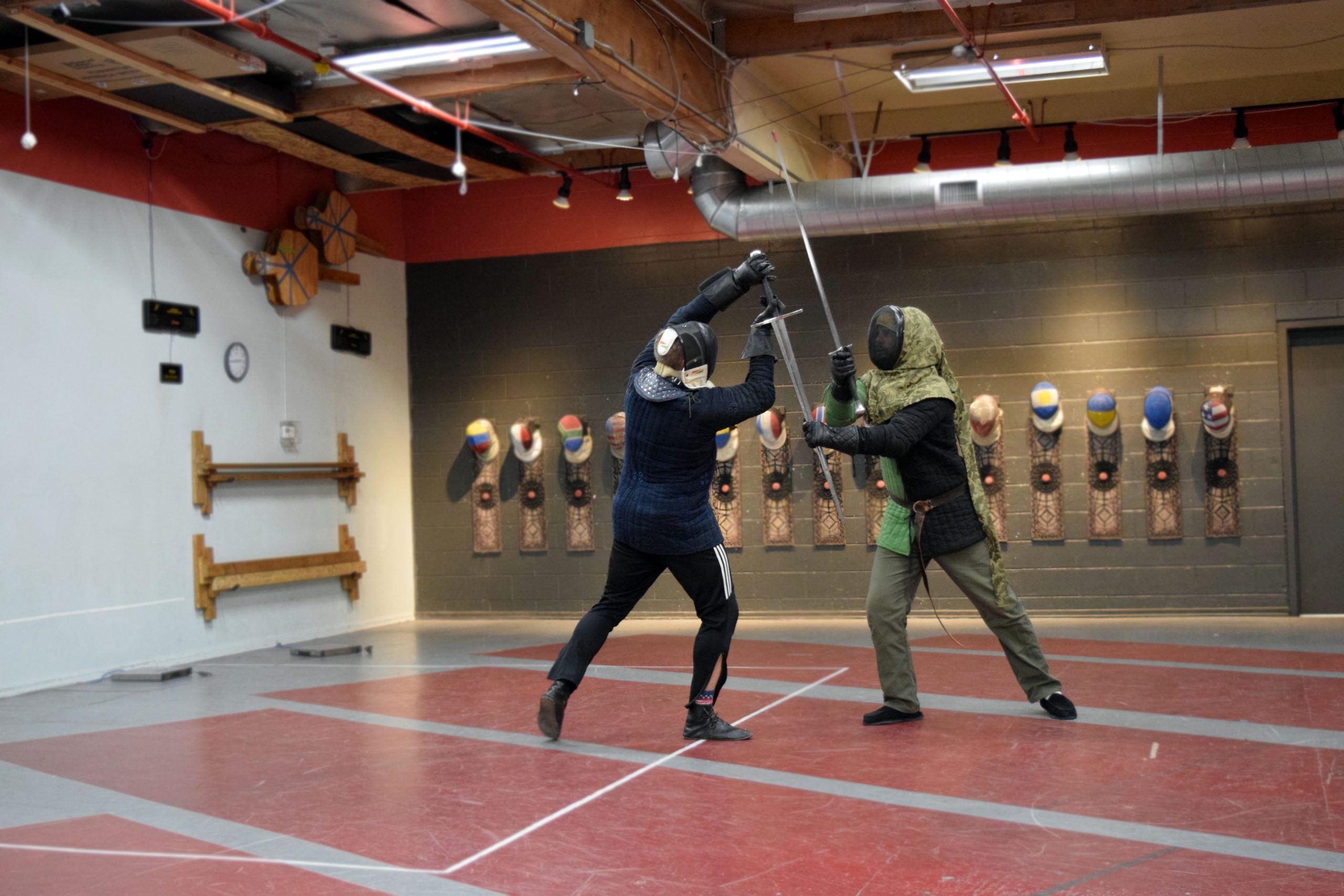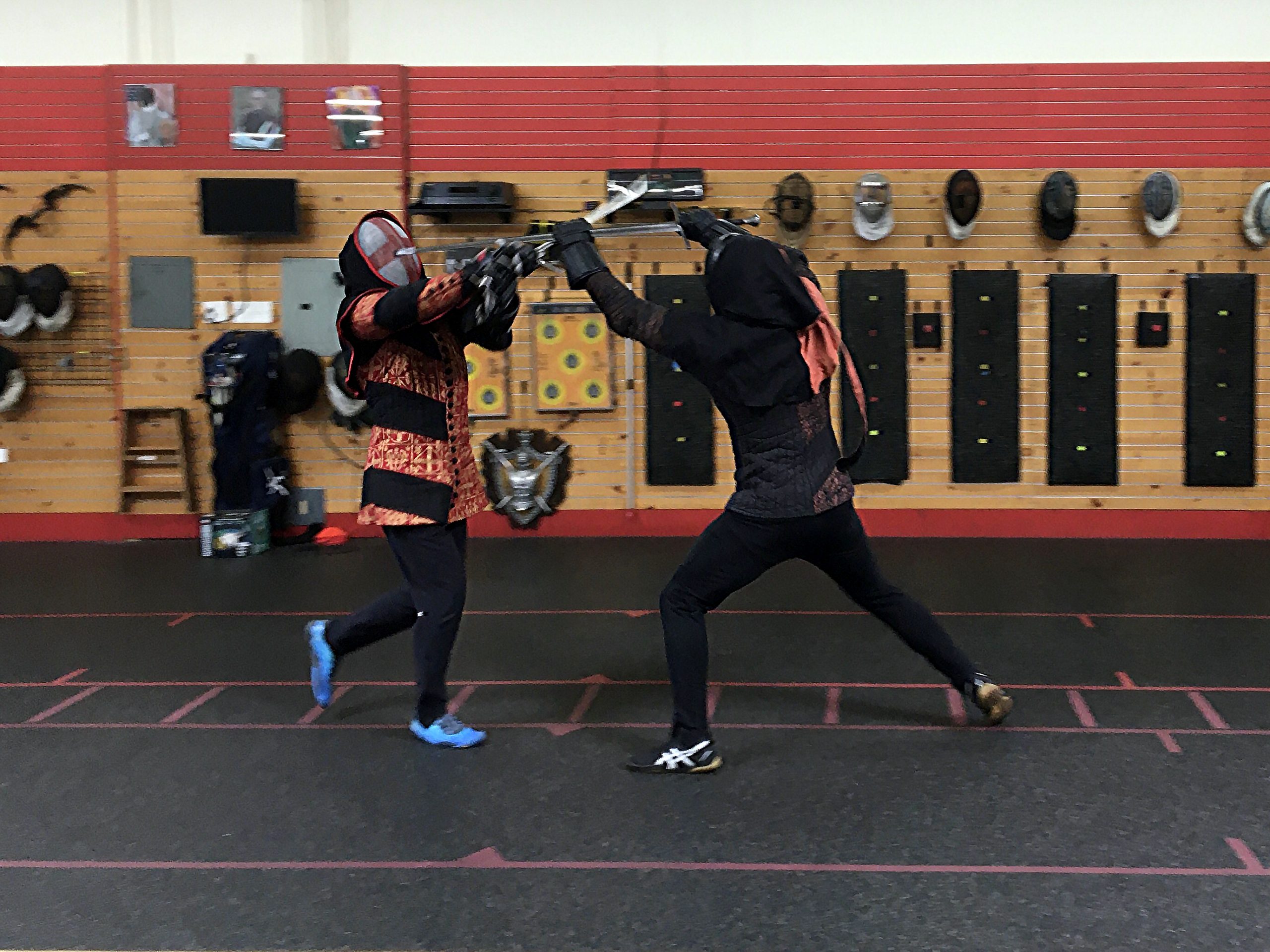 Frequently Asked Questions
Who Can Attend? 

San Diego Longsword HEMA sessions provide a serious opportunity to experience, and eventually master a complex, adaptable fighting art. When you join our HEMA program, you'll enjoy the mental challenge of learning this historical martial art, as well as the physical challenge of putting the art into practice along with fellow students through an increasingly complex series of lessons, exercises, and (eventually) free-play sessions.
Among the practitioners in our weekly sessions, we welcome:
Anyone who loves fantasy tales, who has imagined being a noble warrior or a "knight in shining armor";
Video gamers who want to experience the realities of the "power moves" they see on-screen;


LARPers and reenactors who want to bring a new level of historical realism to their activities;


Athletes looking for an interesting cross-training activity;


Actors and performers seeking an unusual, dynamic style of stage combat;


Anyone seeking an exercise activity emphasizing range-of-motion, coordination, and balance;


Teens, 16 and up, whose personalities aren't well-suited to the heavy competition pressures of other traditional youth sports – we keep the focus on learning, having fun, and making friends, rather than worrying about who is winning.
Why should I do this? 
Like those knights-in-training of old, the focus of San Diego Longsword is not just on physical skill, but also on the values of self-discipline, respect, trust, sportsmanship, and honor – the values of the code of chivalry!

Each session of San Diego Longsword is conducted in a safe, supportive environment under the supervision of Scott Farrell (director of the Chivalry Today Educational Program) and his staff of instructors.

Come join us for San Diego Longsword medieval sword-combat training – whether you want to learn to cross swords and spar with fellow students, or just get a low-impact workout through the range-of-motion physical techniques of the art of defense (it's like yoga with a sword). Classes for adults and youth/teens (10 and up) are held weekly!
Will I get to fight at my first class? 
Students will get to drill with the longsword and an experienced student partner. However, while we appreciate the enthusiasm that students bring to this martial art, it is a complex and subtle system of fighting; on average it takes about 8-10 weeks for students to learn enough techniques to begin slow speed freeplay. Think of the Medieval Longsword Experience as the sword equivalent of your first piano lesson. It's going to be a while before you're ready to play your first concert. However, if you're willing to make the commitment to learning the technique, we're confident that we can get you there!

What should I wear? What should I bring? 
San Diego Longsword provides all of the loaner equipment necessary to get you started!
Students should wear comfortable athletic clothing. Closed toed non-marking athletic shoes are required for all attendees. Please, do not wear boots or sandals. 
I have more questions, how do I get into contact with you? 
Give us a call, shoot us a text, or send us an email and we'll be sure to get back to you as soon as possible! 
Phone: 619-742-2315
Email: Scott@chivalrytoday.com